OUR VISION
A global community in which sustainability principles are so embedded in our thought and action that sustainable practices become unremarkable.
---
OUR MISSION
To use our skills, knowledge and intelligence to help organizations understand the value of sustainable behavior and develop ways to embed that behavior in their organizational DNA.
---
OUR STORY
iSpring was founded in 2008 when Principals Andrea and Samantha Wittchen recognized the need for truly innovative thinking to help companies grow and propel them into new technologies and markets. After initially casting a wide net to help organizations innovate, the pair quickly narrowed their focus to the field of sustainability, leveraging Samantha's technical knowledge and interest in energy systems and alternative energy and Andrea's solid experience in building new businesses and business models.
Shortly thereafter, iSpring became aligned with Lehigh University's Enterprise Systems Center as subject matter experts for sustainability projects. iSpring was brought in as the project manager for an alternative energy evaluation project at Kraft Foods during the summer of 2009, and, building on the success of that project, again served as project manager for a much larger sustainability baseline assessment at Kraft during the summer of 2010.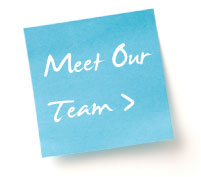 iSpring has been integral to the launch of the Lehigh Valley Sustainability Network, and the firm is certified as a Women Business Enterprise (WBE). The company's leadership in both industry and the community continues to grow, as iSpring's principals are actively involved in community and educational outreach. iSpring is a member of the Delaware Valley Green Building Council as well as the Sustainable Business Network in Philadelphia.