iSPRING'S FOCUS AREAS
Sustainability is a broad subject, and there are as many ways to approach it as there are individual companies. For a client that's just starting to explore issues around carbon accounting, energy risk management, shareholder engagement, and building the business case for sustainability, the expansiveness of the sustainability landscape can be daunting.
That's where iSpring comes in. We can see the bigger sustainability picture while understanding that any sustainability-related project must still make financial sense. At iSpring, we focus on tailoring solutions to meet clients' unique situations and specific goals rather than applying a one-size-fits-all approach.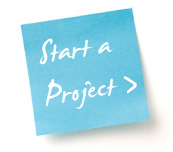 Your needs may not involve all our focus areas, but you can rest assured that we'll understand how your project might impact all of them. That's how a broad view can help your company achieve competitive advantage through sustainability.