iSPRING'S CORE TEAM
We're collaborators. We're integrative thinkers. We're experimentalists. We're generalists. We're experts. We're facilitators. We're communicators. We're dreamers. And we're doers. We want to help companies who are working to solve the world's problems.
Read more about our small-but-mighty core team below.
---
Andrea Wittchen, Principal and Co-Founder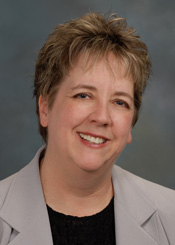 For thirty years, Andrea Wittchen has successfully pursued two parallel career paths—as an entrepreneur and business executive and as a professional musician. By applying her creative/artistic skills and her rational/analytic skills in a complementary manner, she has brought innovation and success to all of her endeavors.
Andrea has been instrumental in the start-up of four companies – a real estate management firm, a consulting/software design firm, an engineering consulting firm and her current company, iSpring. Her responsibilities in each situation included infrastructure design and implementation, strategic planning, financial controls, administrative design and management, human resources and marketing. Her successful project work with manufacturers such as Kraft Foods and Bimbo Bakeries has led to iSpring's position as subject matter experts in the area of sustainable manufacturing for Lehigh University's Enterprise Systems Center. At the community level, Andrea led the development of the Lehigh Valley Sustainability Network and currently serves as the Chairman of its Steering Committee.

In recognition of her accomplishments and many contributions to Pennsylvania's business community, she was honored in 2007 as one of the state's Best 50 Women in Business. In November 2011, the Lehigh Valley Chapter of the Delaware Valley Green Building Council presented Andrea with its 2011 Sustainability Award for Individual Leadership for her work with the LV Sustainability Network.
Andrea holds a Bachelor of Music degree from Jacksonville University with high honors, a Master of Music degree from the Eastman School of Music of the University of Rochester and an M.B.A. from Lehigh University. She is well-known throughout eastern Pennsylvania as a professional harpist and has taught at Lehigh University in both the music and business departments. She holds a certificate in strategic management from the American Management Institute.
---
Samantha Wittchen, Principal and Co-Founder
Throughout her career, Samantha Wittchen has taken a systems approach to projects to design better processes, eliminate inefficiencies and create measurable savings. A talented creative thinker, engineer and designer, she has found her niche in sustainability, helping industrial and commercial clients cut costs through the adoption of environmentally sound business strategies and the implementation of sustainable systems.
She has worked with numerous manufacturing clients on a variety of sustainability-related projects that have addressed energy efficiency, water efficiency, waste reduction strategy and carbon footprint measurement and reduction. She served as co-project manager and leader of the process energy team for a large-scale baseline sustainability assessment project at a Kraft Foods facility that identified opportunities for a 15% energy reduction and $2.5 million in savings for the company. Additionally, she managed a waste and recycling project at a major U.S. brewery's facility that resulted in identifying a net annual savings of $25,000 for that facility.
As the energy writer for GRID Magazine, a Philadelphia-based publication about sustainability topics in the region, Samantha is well-versed in numerous clean energy and energy efficiency subjects, and she has lectured at the University of Pennsylvania and facilitated roundtable discussions at sustainability conferences. Also an accomplished designer, she has created educational materials on sustainable waste practices at a commercial retail facility in Philadelphia that have been key in training personnel and achieving waste reduction goals.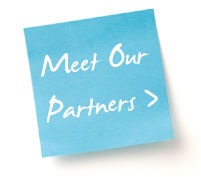 Samantha holds a B.S. in Mechanical Engineering from the University of Virginia. Committed to sustainability in all its forms, she manages the website and performs community outreach for RecycleNOW Philadelphia, a civic campaign to improve recycling throughout the city. Equally dedicated to improving the cultural and civic landscape of Philadelphia, Samantha serves on the board of directors for Flashpoint Theatre Company and Making A Progressive Philadelphia. She is also currently the Professional Associate for harp at the University of Pennsylvania.