iSPRING'S PARTNERS
We count ourselves lucky to have so many great partners who are doing important work in the field of sustainability. They help round out our team and provide subject-matter expertise in a number of sustainability-related fields.
Read more about our partners below.
---
Ben Ditzler, Water and Waste Management
Hailing from the unglamorous fields of stormwater engineering and recycling and waste management, Ben Ditzler now finds himself and his interests in the middle of what we know as sustainability. After earning a B.S. in Civil Engineering from Lehigh University (2001) and spending three years at a private land development engineering firm, Ben has seen the transformation of stormwater management from a means to dispose of rainwater as quickly as possible to a system that aims to resemble natural water and earth cycles. His engineering experience uniquely positions him as an expert in the growing field of green stormwater management.
When it comes to digging in the trash, Ben has seen it all. As a part of project teams at the University of Pennsylvania, the Philadelphia Navy Yard, apartment buildings and manufacturers, he's helped reduce waste, increase recycling and save money. He's also mixed himself up in local recycling advocacy and politics as part of the RecycleNOW Philadelphia campaign and has been a member of the steering committee since 2006. When not acting in the professional world, you can find Ben rehabbing his Kensington, Philadelphia rowhouse. After fully rehabbing a 19th century West Philadelphia house, Ben's now working on an even older house that is a green renovation and tackles issues of energy, water, waste and reuse.
---
Sekar Sundararajan, Supply Chain and Logistics
Sekar is President and Founder of Libra Consulting, a management consulting firm known for its leadership in agile manufacturing, operations excellence, global supply chain, sourcing and sustainability. He has been a leader and change agent across multiple industries, including consumer goods, automotive, industrial goods, retail and logistics. He has experience in strategic operations, sourcing, supply chain, merchandising and marketing.
As Executive Vice President of Operations at Hooker Furniture, Sekar helped transform their business from a domestic furniture manufacturer to a global sourcing and marketing company. He served as the executive champion for all lean process improvement efforts, yielding productivity gains of 22% and inventory reduction of 30%. Additionally, he reduced operating costs by 27% and increased gross margins by 10%. Working extensively in Asia, Sekar built strong supplier relationships and established local sourcing while collaborating with retailers such as Costco and Crate and Barrel to develop innovative global supply chains.
Sekar's industry leadership and extensive experience in Asia makes him a valuable addition to any team looking to establish sustainable and profitable supply and distribution chains in today's global economy. He holds a B. Tech in Mechanical Engineering from the Indian Institute of Technology (IIT), Madras, an M.S. in Industrial Engineering from Lehigh University and a certificate in Finance for Executives from Harvard Business School.
---
Practical Energy Solutions, Energy Efficiency and Management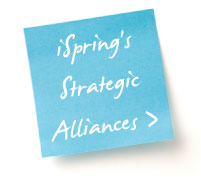 Practical Energy Solutions (PES) is a local, independent, and privately owned, Southeastern PA company that drives down energy consumption and costs for property owners, managers, and tenants in government, commercial, academic, and industrial/manufacturing markets. As your energy management partner, PES will identify, recommend, and implement a step-by-step approach to energy conservation and efficiency, customized for each client. Strategies may include energy audits, re-commissioning of systems, behavioral and educational awareness related to energy use, building energy modeling, evaluation of building performance and equipment upgrades, analysis of utility rate and tariff structure, LEED Certification, carbon footprint calculation, and assistance with grant proposals.