iSPRING'S STRATEGIC ALLIANCES
Read more about our strategic alliances below.
---
Enterprise Systems Center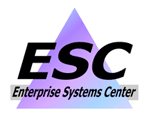 The Enterprise Systems Center (ESC), located at Lehigh University, is an organization committed to enriching students' education while working to make its clients in industry more efficient and increasingly competitive. The ESC employs students, professors, and engineering professionals to work in teams capable of tackling a variety of real world industry situations. The ESC is also a link to the Pennsylvania Agile Manufacturing Program, which helps manufacturers maintain competitive advantage through funding programs that help companies achieve greater operational efficiency.
---
MetroTek Electrical Services
As a vertically-integrated company, MetroTek Electrical Services uses a proven turnkey approach that results in the delivery of an efficient solar renewable energy system designed specifically to meet clients' needs. Metro performs all aspects of the installation: from site assessment, grant writing, system design and engineering, to equipment procurement, construction, and commissioning, all wrapped up into a 20 year warranty.
With 35 years of experience in the field of electrical and green energy construction, MetroTek is uniquely qualified to perform large-scale photovoltaic power system installations. MetroTex is an experienced alternative energy provider; one that is familiar with the process, planning and implementation of alternative energy projects. All of Metro's installations are compliant with standards adopted by Underwriters Laboratory (UL), the National Electrical Code (NEC), and the National Fire Protection Association (NFPA).
---
Lehigh Valley Sustainability Network

The Lehigh Valley Sustainability Network (LVSN) brings together non-profit, governmental, private sector and community organizations and individuals in the Lehigh Valley region that are engaged in any aspect of sustainability. The Network serves as a platform for more effective means of collaboration and communication among the members of the vibrant Lehigh Valley sustainability community.